Archive News 2023
06/06/2023

Latest additions include a number of HFE and SSD archives:

This is HFE;

Program Builder from Beebug,


This is SSD;

The Ethanol Question from BP Education

Also the documentation to the AVP Pixel Perfect title has been added. Thanks to Len from the StarDot forum for the scans of the manual.

05/05/2023

Latest additions include a number of HFE and SSD archives:

These are HFE;

Astronomy from BBCSoft,
Easy Type, Maths Snap and Word Builders from Sherston Software,
Light Detection Kit, Fetch Execute Cycle and Sorts from Resource,
Picture Maker 2 and Picture Maker Plus from Sheffield Computer Centre,
A Primary & Secondary Samplers from BBCSoft.


These are SSD;

Sum Times, Sum Measures from Ampalsoft, part of the Cheshire Cat range of software; these titles were copied to disc from tape,

29/04/2023

Latest additions from Brilliant Computing, provided by StarDot member, OneSwitch, include:

Arcade Adventures,
Streetwise,
Switch On.

27/04/2023

Latest additions include:

The audio tracks for Micro Maestro, by Mupados,
A correction to the download URL for Slick! from BP,
Mathematics with a Micro 2, from Heineman, a collection of A-Level mathematics programs,
Dudley Programs;

Food,
Homes,
Understanding your Weather,
Myself - documentation and HFE files,
Exploration.

Updated the entries for Dudley Metropolitan Borough Council

The Archive has also embraced some new technology for archiving. A Greaseweazle V4 system has been set up to archive protected discs, which are very hard to copy by other means. In addition to the usual SDD, DSD and ADL files available for download we have added HFE files. These files will contain the original copy protection. The HFE files may be copied to a USB memory stick and used directly on a real BBC micro via a GOTEK floppy drive emulatoror they may be loaded into a BBC micro emulator, such as BeebJIT, and run from there.

04/04/2023

Latest additions include some packages supplied by StarDot member VectorEyes:

RotaView, a full featured Viewdata editor and host from COIC,
The missing documentation for Moving In from Mushroom Software,
Lists, a simple database from SEMERC,
Cornish Riviera, a simulation of running the Cornish Riviera train from Paddington to Exeter,
The missing documentation for Elm Tree Farm from SEMERC,
Missing documentation and discs for From Pictures to Words by Widgit Software,
Updated the date of production and selling prices for Widgit Software.

28/03/2023

Latest additions from the BBC PD library include:

Materials Science at School, a number of A-Level Physics programs from the Institute of Metals,
A-Level Chemistry,
Primary Programs, a suite of literacy and numeracy programs,
Programs for Children, a double-sided disc of simple programs for children; they are all very colourful and by Jim Stirk.

23/03/2023

Latest additions from the BBC PD library include:

Maths Competition from Grace Educational Software,
Multiplication Train from DJL Software,
Languages Database, a MFL dictionary,
Catering Science and Nutrition Samples Discs, from John Lyons Software,
Computing at the Rutherford Appleton Laboratory, a publicity disc for computing at RAL,

Also added several Fun School titles to the RISCOS Educational section

14/03/2023

Latest additions include:

STD Database from 8-Bit Software, a database of the new (in 1980s UK) STD codes,
Some Sampled Sounds from the C J Richardson archive,
Teletext, from the CJ Richardson archive,
Word Search 2.4, from the CJ Richardson archive,
The complete CJ Richardson archive.

10/03/2023

Latest additions include:

Personal Banking, from Addison Wesley, a simulation of the Trustee Savings Bank,
Turtle Graphics, from Acornsoft, a full-featured implementation of LOGO graphics,
From AVP a number of missing titles;

An Introduction to Electronic Systems,
Translations,
Chemical Formulae,
Periodicity of the Elements,
French Programs
A-Level Maths/Stats
Investigating Radioactive Sources
Control Simulations

06/03/2023

Latest additions include:

The Paraffin File, BP, an Economics simulation based on the international oil market. Kindly provided from an Herefordshire County Council MDFS Server being restored by StarDot member fermit.
Flowchart Generator, from Garland, make flowcharts from simple BASIC programs. Kindly provided by StarDot member iledoffard.

26/02/2023

Latest additions include:

Calligraphy, from Redwood Publishing Ltd, software to print text in a range of high quality fonts and a ROM that shows a range of different on-screen fonts; thanks to StarDot members Iggypop and Billcarr2005 for the software.
Animal Vegetable Mineral game, from BES;thanks to StarDot member Diminished for the tape image,

25/02/2023

The latest additions include;

Function Graph Plotter, from SCDS and ITMA, a graph plotter program.

This marks a massive milestone in the Archive's activities. All physical discs and all virtual disc images hosted by the Archive have been examined for new material and the cupboard is bare! The Archive now needs to start hunting for more educational titles to preserve. There are still thousands to 'discover' but they are hard to find. HELP IS NEEDED, PLEASE. Please contact us via the Contact page to offer any materials you have.

18/02/2023

The latest additions include;

Coastal Map Reading, from Soft-Teach Educational,
General Map Reading, also from Soft-Teach Educational,
Electric Fields, from BBCSoft,
Ultracalc 2 Utilities added to the Oddments --> Applications section,
Russian Language and People, from BBCSoft,
Modern Language Characters, a SEMERC publication.

13/02/2023

The latest additions include;

Net Utilities from Akademias, software and information to help set up their software on L2 and L3 Econet,
Creative Sound on the BBC Microcomputer Model B discs to accompany the book,
The Micro User Magazine Disc for December 1988, in the Oddments -> Magazines section,
Another Music disc, Music 19, a collection of themes including Starwars,
The Master Emulation ROM from Dabs Press added to the ROMS section, make a BBC micro into a Master, without documentation it is unsure whether/how this works,

08/02/2023

Continuing to look through the hundreds of floppy discs at the Archive, the latest additions include;

Intermediate Model Computer 1, based on the model in Computer Science by Peter Bishop,
British Isles Quiz, from Computer Market, a quiz on naming places on a map,
Town Test, from Silverlind, a quiz on naming towns on a map,
LOGO Extensions and Examples, from Acornsoft,

04/02/2023

The latest additions to the Archive include;

An update to Angle Turner - thanks to Dave Edwards, webmaster of https://www.everygamegoing.com , for providing the documentation and correct publisher attribution,
Tracer-3 a very simple card index database from Woodsoft,
Data Handling Package, an amateur simple card file database,
Text Shape System, a text processor form Disc User magazine,
Deadline!, a newspaper creation package from Granada.

01/02/2023

The latest additions to the Archive include;

Junior Maths 1 and 2, from EaroSoft. A two disc collection of maths programs for children aged 7 - 11
Music Synths, a collection of music files, sythesisers and a Morse Code Tutor from Ashby School, added to the Oddments -> Music section,
Adventure Into BasicB, from John Wiley; a collection of BBC BASIC adventure games and utilities.

20/01/2023

The latest additions to the Archive include;

Wordsearcher (A218), a compilation disc of literacy and numeracy programs from Ashby School,
Ices (Disc T1), a compilation of numeracy programs and games from Ashby School,
Compute-A-Tale, a Wordwise Plus application that writes personalised and random stories, from Ashby School,
AQA GCSE Computer Science controlled assessment scenarios; these are solutions to the controlled assessment tests from the AQA GCSE Computer Science examinations for the years 2014 to 2017 written in BBC BASIC on a BBC Master.

04/01/2023

Happy New Year everyone.

A recent acquitistion, Wagon's West, from Tressell Publications is a wagon train simulation.

There are still more discs to examine for missing treasures. Watch this space!

The Ethanol Question
BP (British Petroleum Educational Service)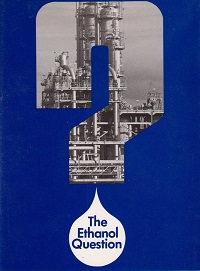 ARCHIVE STATS
3918 programs
1666 packages
370 publishers
GENRE STATS
Administration 50
Adventure 95
Art 49
Biology 147
Business 56
Chemistry 202
Classics 1
Computer Science 242
Design and Technology 55
Economics 19
Electronics 13
English 67
French 31
Gardening 2
General Purpose 172
Geography 129
German 17
History 45
Literacy 479
Mathematics 1228
Modern Foreign Languages 10
Music 44
Navigation 1
Office Skills 4
Personal and Social Education 30
Physical Education 6
Physics 140
Problem solving 132
Science 56
Sociology 1
Special Needs 291
Training 4
OLD NEWS
2018
2019
2020
2021
2022