The Archive had a spare, obsolete, 4 position Data Switch which was suitable to recycle for this project. Fortunately the PCB supplied fitted inside the switch box exactly.
The first job was to strip the switch box to leave the skeleton box.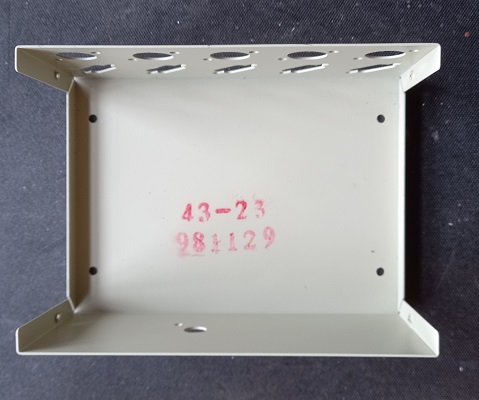 The next stage was to cut out a rectangle to allow access to the drive connectors on the PCB and also the drive number links next to each drive connector and to drill holes for mounting the PCB to the rear of the switch box.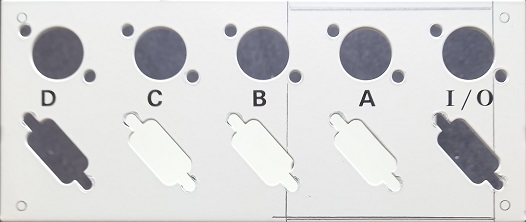 The rectangle was cut out and the holes drilled.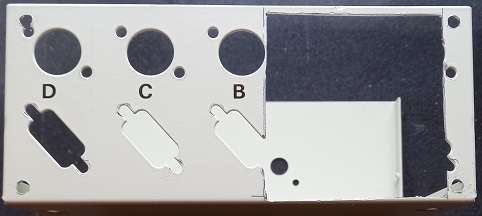 Afterwards the rectangle was filed square and all burrs removed. The rear panel was covered with black, self-adhesive vinyl to cover the holes and trim the rectangle cutout.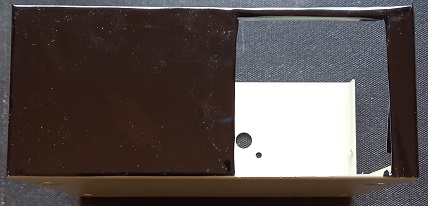 After this, the PCB was populated with the pull-up resistors, R1 to R4, the 34-way box connectors and the 3-pin drive selector links. The PCB was then fastened to the rear panel using 3mm bolts and 6mm standoffs. The multi-pole 4-way switch was also fitted.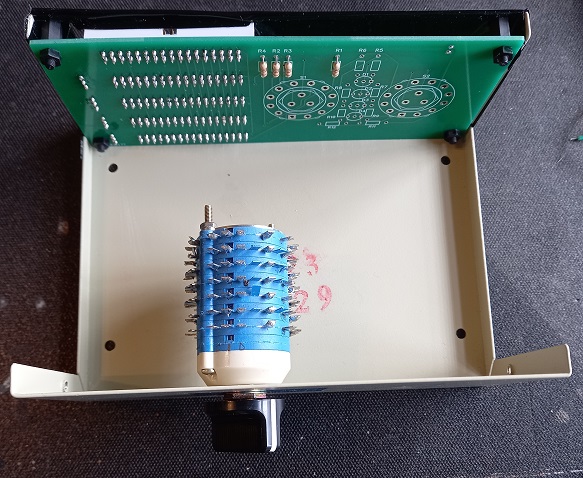 Jumper wires were soldered from the switch contacts on the PCB to the rotary switch.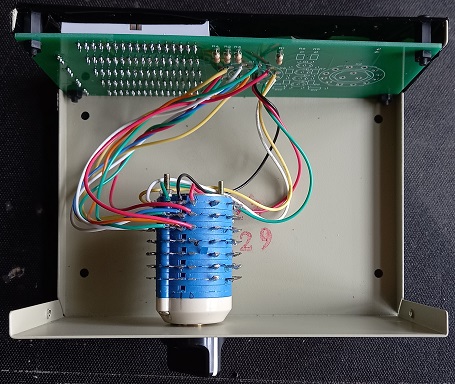 These jumper wires were coded yellow = drive A, white = drive B, green = drive C and red = drive D. Three rotors on the switch were needed.
After wiring the switch the case was re-assembled and the drive selector jumpers were placed on the links. All drives were set to be drive 0 as that was how they were originally set up.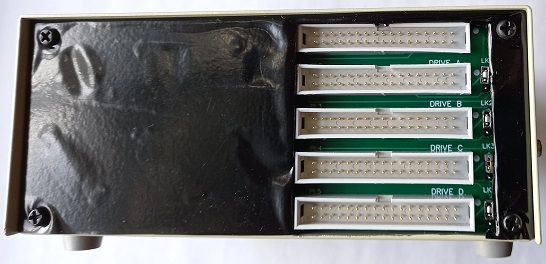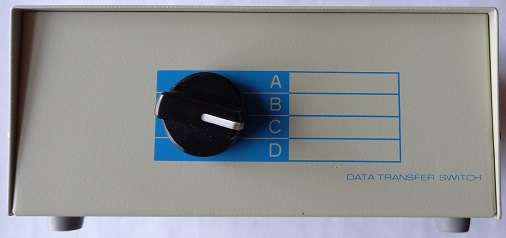 This switch box will be a very useful addition here at the Archive and also when visiting various shows and events. It will allow a range of disc drive types to be used without frequent dismantling and reassembly.
The secondary archiving machine now has a 3.5" drive permanently connected as drive 1/3 (or drive 5 under ADFS) and any one of a 3.5", an 80T 5.25", a 40/80T switchable or a GOTEK connected as drive 0/2 (or drive 4 under ADFS).